You ordered your wooden hot tub, you paid for it and now the only thing is to wait till it will be delivered to your home. It's not that simple that you can easily take and put it in your backyard, but first, your hot tub or sauna must be carefully packaged. Here at TimberIN, we place great importance on packaging to ensure that your brand new hot tub or outdoor sauna arrives in perfect condition. Because when the client is happy, we're happy too.
Stable base – a non standard Euro-palette
All tubs and saunas are placed on a stable base – Euro-palette. Assembled tubs are placed vertically for easier handling, larger and longer parts of non-assembled tubs and saunas are also placed vertically, while smaller and shorter parts are stacked horizontally.
Cushioning and stabilization
Our hot tubs and sauna's parts are fragile so we need to make sure they will be stable and well protected. When the hot tub is on a Euro-palette then we start wrapping and tightening it. The same is with non-assembled products.
Wrapping
After all of those steps mentioned above are completed, your package is ready to be delivered. The secure packing helps to keep all of the parts intact and protects the product from cosmetic damage. And here it is, the securely strapped and wrapped package is on the way to you!
Below you can find measurements of all packaged tubs and saunas.
Measurements of fully-packaged products: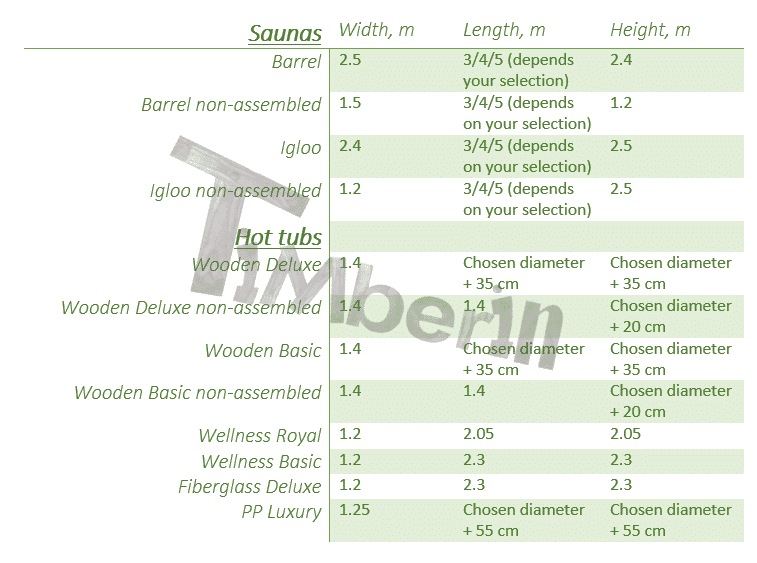 Do you still feel like something is missing? Then you can get more information on your other blogs below!
The origins of the outdoor garden sauna It is difficult to pinpoint when outdoor saunas first came to be, as scientists have found evidence of similar structures dating back thousands of years on nearly all continents. However, the modern structures that we know now as garden saunas can be attributed to the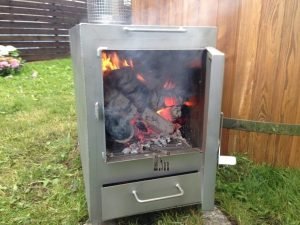 Various types of heaters designed especially for hot tubs! Each heater has 3 different power levels. Snorkel or External desings for sale!

www.woodenhottubsale.co.uk