If we'd try to be more precise about what kind of hot tubs we're talking, we'd concretize that its wood-burning fiberglass hot tubs. The main idea of the hot tub is to take the stress away and have a good time with friends. Moreover, the wood-fired hot tub heater is necessary because the warmth is given together with fire. There're few types of heaters: mounted internally or externally, they could be made of stainless steel or marine aluminum. However, you can even choose from an electrical heater.
The only and the main precept is gravity: warm water flows upwards while cold one gets down. This water movement is incessant when the wood-fired hot tub is being used. Some hot tubs are designed with heaters for warmth replacement. Those heaters who are equipped outside have two connections: one connection is higher than the other one. Both of them have different designs, while the lower one is designed to release warm water and the higher one takes that water. This cycle is going on all the time, while heating water. So this is the main principle of the wood burning hot tub without any extra equipment. What kind of other additional equipment could be used to augment the satisfaction while using the hot tub?
Wood fired hot tubs with jets?
It's important to highlight that SPA equipment used for wooden hot tubs is powered by electricity. We offer two types of SPA units that can be referred as jets: the first one is air bubble massage system and another one – has hydro massage system. The system of the first one is powered by air and has 8 jets that are installed into the benches. So the air bubbles come from the bottom and go up, while the system of the second one is powered by water and has 6 jets that are installed into the walls. The SPA effect here is horizontal.
What are the differences between air bubbles and hydro massage jets for wood-fired hot tub?
The stronger massage effect has been taken from hydro massage jets. It is not only because the system is more powerful, but the massage effect is straight to person's back. However, it has a small disadvantage: hydromassage systems are powered by water and therefore it must be covered in the winter time. Don't get me wrong it's possible to use hydro massage system in the winter time but every time after the utilization it must be hidden in order to make sure that the water system will work properly afterward.
All in all, you can even build your own wood-fired hot tub by adding all the parts from the beginning.  If you have more questions regarding wooden hot tubs, please contact us. We will be happy to help you. See our models here.
Do you need more information? Then read our articles below!
If you have decided to go for an outdoor sauna, a firm foundation is an essential thing to consider. Think of a suitable area in your garden, this will help you to decide on the size of the sauna. Please note that base should be a little bigger than the sauna itself. Therefore, much thought
You ordered your hot tub, you paid for it and now the only thing is to wait till it will be delivered to your home. It?s not that simple that you can easily take and put it in your backyard, but first, your hot tub or sauna must be carefully packaged. Here at TimberIN, we
The origins of the outdoor garden sauna It is difficult to pinpoint when outdoor saunas first came to be, as scientists have found evidence of similar structures dating back thousands of years on nearly all continents. However, the modern structures that we know now as garden saunas can be attributed to the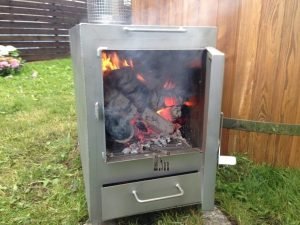 Various types of heaters designed especially for hot tubs! Each heater has 3 different power levels. Snorkel or External desings for sale!

www.woodenhottubsale.co.uk